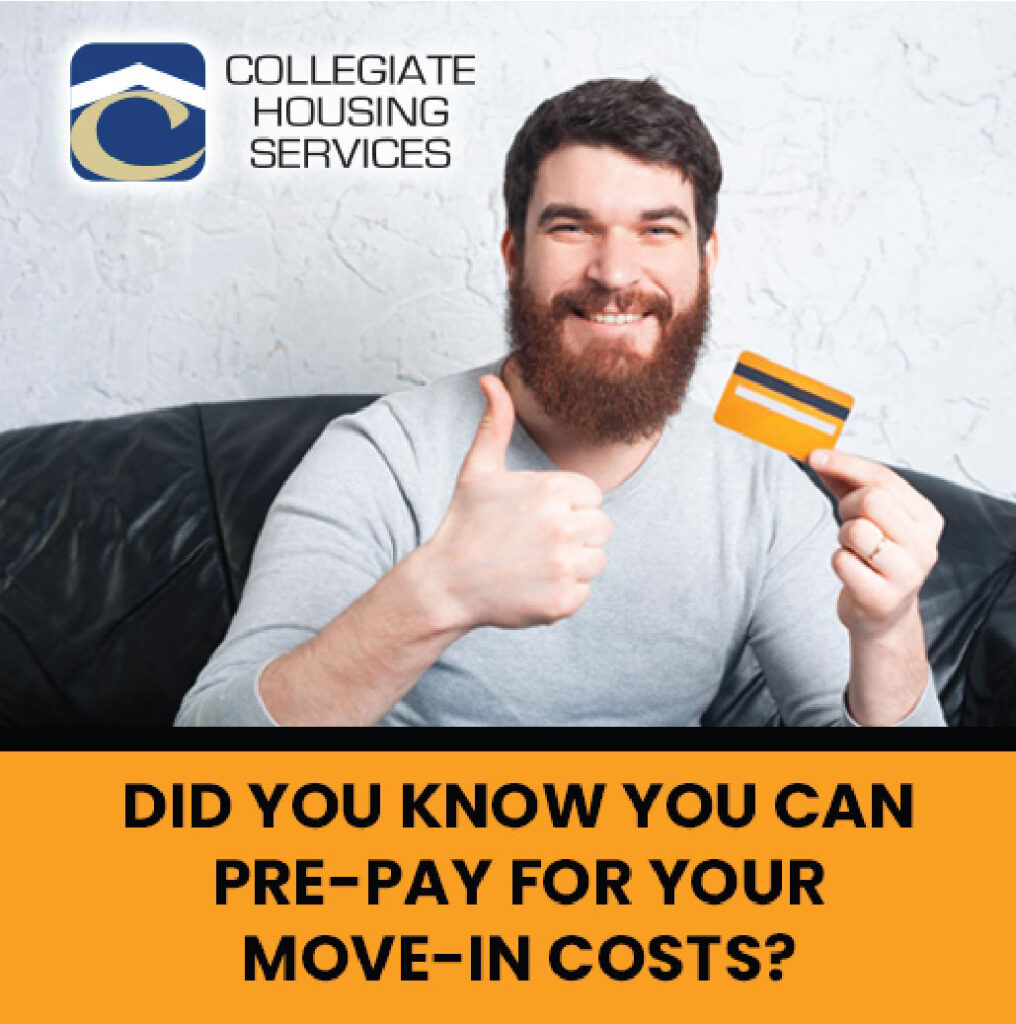 This program lets student residents and their family members set aside money for housing expenses from the time they are accepted into our housing program to the day they move in. Many students' family members use this feature to prepay move-in costs and future monthly housing fees, reducing the financial burden on move-in day or while their student is in school. Students may enroll in this program up to 12 months before their start date once they are accepted into our housing program.
The process is as easy as 1-2-3!
Log into your CHS Housing Portal
Select the Payment Tab and choose other.
Add funds!
---
Can a family member add funds to my account?
If you would like to allow family members to add funds to your account as well, please contact a Housing Representative at 1-800-866-8346. Of course, advanced payments may also be added to your account anytime, via snail mail or by calling a payment into our office.
Your funds are refundable if you do not end up attending your school. Service fees and housing deposits are refundable for any reason until 30 days prior to move-in. Prepaid monthly housing fees are refundable for any reason until the first of the month in which they are actually owed (less any applicable lease cancellation costs).
If you've moved in, pre-paid for several months, and decide to move out, all pre-paid money would be refunded less any applicable early lease termination fees or excess charges per your move-out inspection.